Better Gut Health, Better Recovery: Evivo Probiotic for Your Baby
Even though antibiotics are important for babies to treat illnesses, they can negatively impact gut health. Evivo Infant Probiotic helps establish a healthy gut and support baby's immune system, while protecting them from potentially harmful bacteria.
What happens after babies take antibiotics?
Ear infections. Urinary tract infections. The list of bacterial illnesses goes on and on, and we fight them the best way we know how—with antibiotics. These medications kill the bad but also the good bacteria necessary to ensure proper digestion and immune system function, causing baby to have diarrhea and an upset stomach.
Evivo infant probiotic provides the necessary good bacteria baby needs to support the healthy development of the immune system and gut and reduce the likelihood of antibiotic-resistant infections.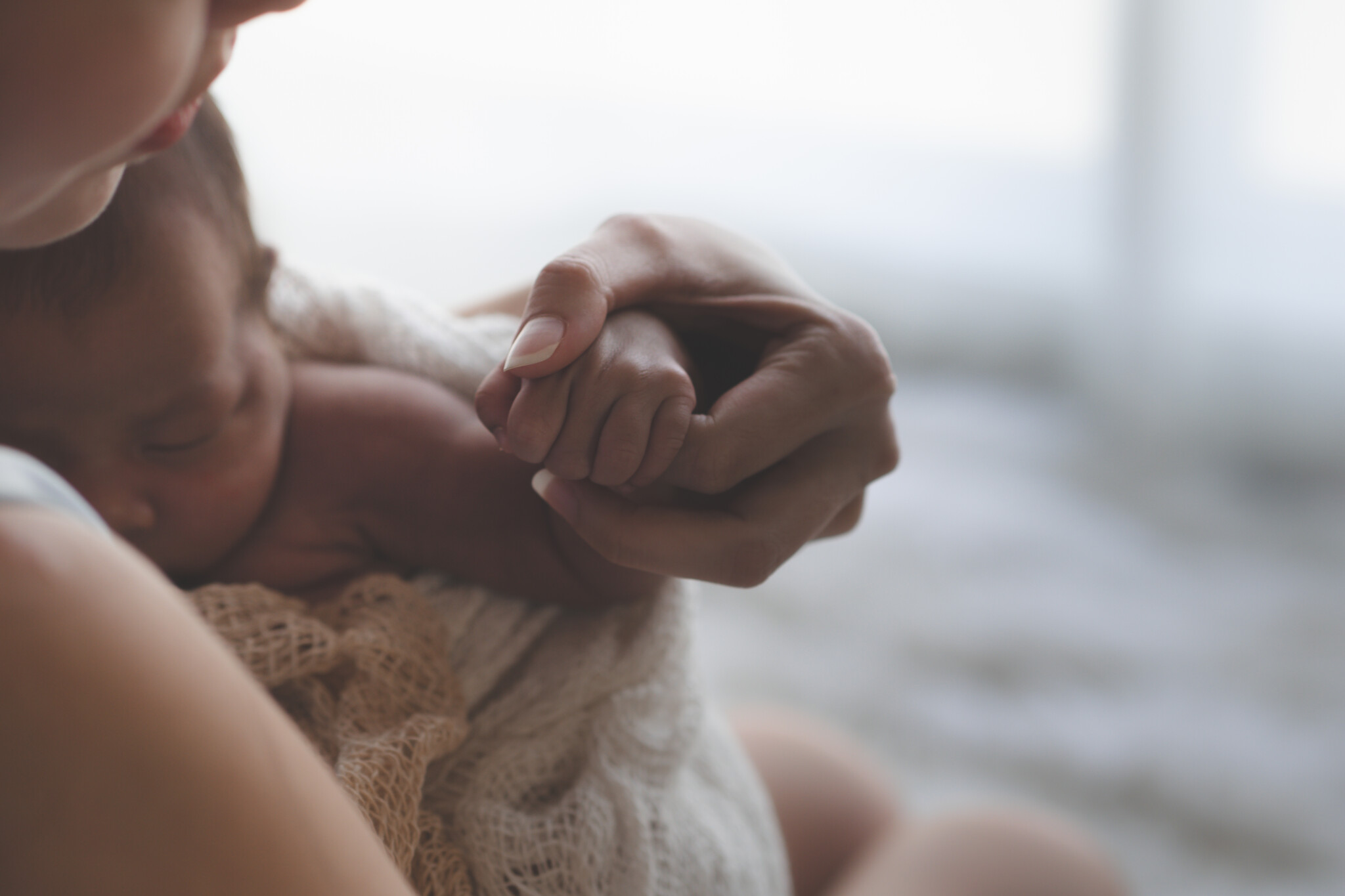 Always follow antibiotics with Evivo
Antibiotic-resistant bacteria lose their stronghold when B. infantis EVC001 is introduced. Research shows that B. infantis EVC001 successfully reduces levels of antibiotic resistance genes in the infant gut microbiome by 90%.
Plus, Evivo lowers the pH in baby's gut making it difficult for antibiotic-resistant bacteria to thrive. When giving baby antibiotics, follow up with the use of Evivo to reduce antibiotic-resistant genes and restore good bacteria to baby's gut.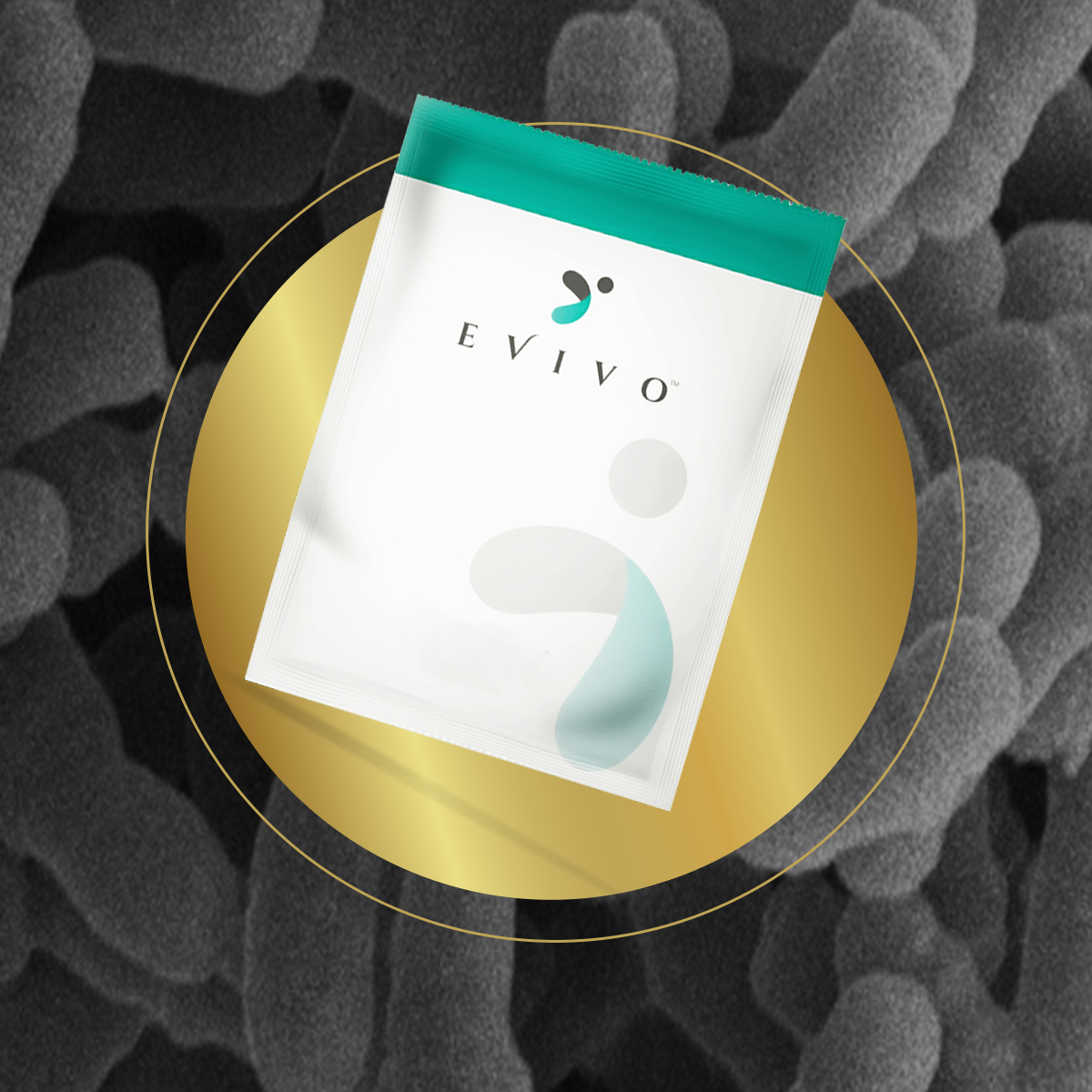 How can Evivo help?
Evivo is an infant probiotic that contains the good bacteria babies need to support the healthy development of the immune system and gut microbiome.
Only Evivo contains B. infantis EVC001, which is clinically shown to reduce bad gut bacteria by 80%. The benefits of having B. infantis EVC001 colonizing your baby's gut are:
Helps babies to fully digest nutrients found in breast milk
Lowers the pH of baby's gut to limit the growth of bad bacteria
Reduces intestinal inflammation by up to 98%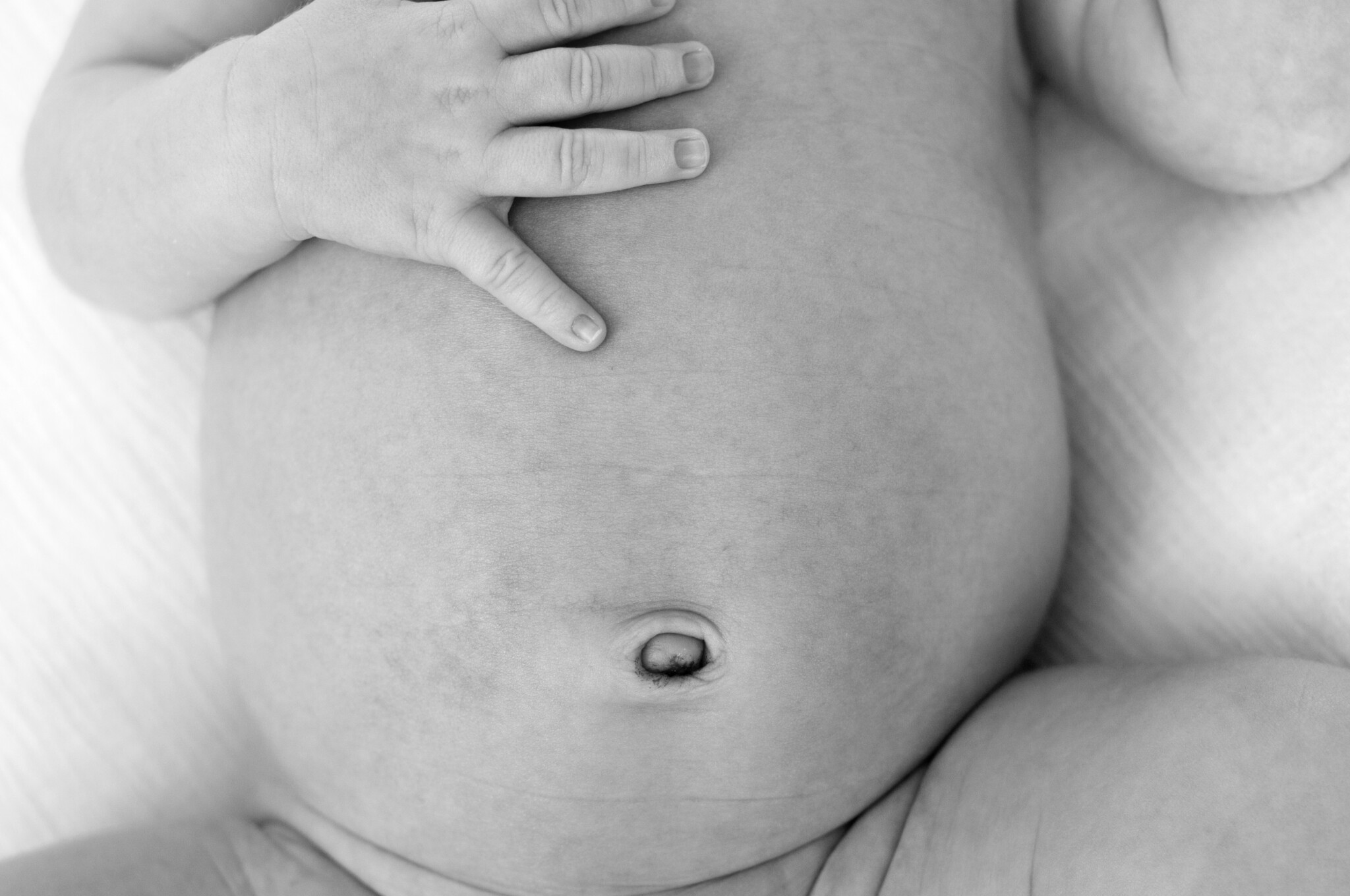 Recommended By Pediatricians, Loved By Parents
Research shows parents reported significant improvements within a few days of feeding Evivo
Reduced diaper rash
saw significant or complete improvement
Dimitratos, S. M., et al. "Symptomatic relief from at-home use of activated Bifidobacterium infantis EVC001 probiotic in infants: Results from a consumer survey on the effects on diaper rash, colic symptoms, and sleep." Beneficial Microbes 12.4 (2021): 333-340.
Loved by parents
This was life-changing for us
My poor baby had such bad colic, always uncomfortable and unsettled. Within 4 days of regular use everything changed. My baby is finally a happy baby! Additionally, his sleep schedule is much more regular and I'm getting a nice stretch of sleep! My baby doesn't always love taking it with the dropper but it's worth it, if I could go back my only change would be to take this sooner!
Tiffany O.
Washington
My daughter ended up being in the NICU after she was born because she had fluid in her lungs which turned into pneumonia. She was put on a 5-day course of antibiotics. We brought her home and we knew she needed a good probiotic. We started using Evivo and she was less gassy and slept longer. We could tell her stomach was less bloated and she had less discomfort. She also started having a bowel movement at least once a day. Huge difference from when we originally brought her home. Highly recommend.
Kathleen Z.
New York
Everything we wanted... and more!
My baby was delivered via c-section and after dealing with multiple issues, including severe reflux, thrush, etc, we were desperate to find a probiotic that could give our baby the peace she needed… and we found that in Evivo! We saw a difference within two weeks, and now at 4 months, our baby girl is shining! Bye bye throw-ups after every feed, so long thrush… and helloooo strong, healthy, warrior child! Thank you, Evivo, for providing such a life-changing, quality product… our baby girl is shining because of you!
Jamie S.
United States
So much relief for my little guy!
Baby in NICU
Evivo has been exactly what my little guy needed! After spending his first 3 weeks of life in the NICU and having multiple rounds of antibiotics, his digestive system was not functioning normal and I knew his gut health needed help. After trying a few probiotics without any change, I finally tried Evivo and I wish I would've started here! His digestive system is functioning normal and he seems so much more comfortable all day long. So thankful for this company!
Lisa R.
Texas
Life changing for us
I can't recommend Evivo enough! My baby was pooping 8-12 times a day and in terrible pain each time. He was gassy and fussy all day. It was taking all the joy out of being a new mom! Within 3 days of starting Evivo we started to see changes. Our baby was happier, had 3-4 stools a day, less gas, and he even slept better. This was a life changer for us! I recommend Evivo to all my friends with new babies and can't thank the company enough for making this product. So, so happy my baby is no longer in pain and we can enjoy life together!
Hannah L.
Montana
Awesome for premature baby
Baby in NICU
My daughter was born, via C-Section, a month early due to some medical complications. Unfortunately, she had to spend 19 days in the NICU. Somehow her blood showed that she got an infection. Doctors aren't sure how this happened when everything is so sterile.
The doctors immediately started an IV on our daughter and started her on antibiotics. From what I understand is that antibiotics potentially can kill good strains of gut bacteria. Having good gut health can help prevent autoimmune diseases and future health issues.
With me having 2 autoimmune diseases I wanted to help my daughter start this world on the right foot. So as soon as she got released from the hospital I started her on Evivo. My daughter is thriving and despite being born a month early is hitting and nailing every milestone as is she was born full term.
Melissa W.
Michigan
Evivo for the win!
Now his gas passes easily, his bowel movements are under control, and thankfully (knock on wood) he has not gotten sick as of yet despite every other person in the house being ill. I'm forever thankful for this product and am about to reorder. If you're on the fence just order! You'll be happy you did.
Kacie W
Louisiana
Best investment!
Baby in NICU
I don't have enough good things to say about this product!! It has done wonders for our baby girl!! She was in the NICU for a few days and given antibiotics, and I also was given antibiotics due to being GBS+. We dealt with so much fussiness and upset tummies, she had horrible reflux, she had watery stool (which I thought was normal!) then she had blood in her stool! Well, it's been 3 weeks of this probiotic and we haven't had one bloody stool diaper, we have had almost no tummy aches! Her diapers have gone from 10 poops to 1 healthy poop a day! And her reflux has minimized like crazy!
Kyana M.
Florida
We love Evivo
At 9 days old our newborn had a fever and was in the hospital for 3 days with a high dose of antibiotic. He already was fussy but he was miserable with a constant upset stomach and the worst diaper rash I have ever seen. We tried every cream and after doing some research we found Evivo. I tried a probiotic at Target that did nothing for the problem. After hours of screaming one night, we made the first purchase of Evivo. After a week the rash was almost gone and after 2 weeks he did not have colic or upset stomach. He went from pooping every hour to once every other day. We love Evivo and have recommended it to many friends.
Michael B.
Florida
Worth every penny!
Baby in NICU
As a microbiome scientist, I have known about Evivo for the past 2 years and have been impressed with the strength of the scientific evidence behind it. I purchased it for my daughter prior to her birth and she started taking it at 5 days old. She spent 2 days after her birth in the NICU and received 2 doses of IV antibiotics, so I worried this would wipe out any good bugs she received during vaginal delivery. However, now she is a very happy and healthy, minimally fussy baby, and I imagine Evivo helped with that! She regained her birth weight within a week of taking it. Proper establishment of the gut microbiome is critical to proper immune system education and development and Evivo has strong evidence that it does this in breastfed babies.
Dana W.
Florida
Complete game changer
Wow- I cannot recommend Evivo enough. It was a complete game changer for our baby who has had digestive issues since she was born. We tried 3 other pro/pre biotics before giving Evivo a try and although some of those helped, none worked like Evivo. One thing to note- it didn't kick in automatically for us. In fact the first 3 days baby was very fussy, so much so I almost stopped the drops thinking she was allergic to them. After talking to the support line and a doctor, I learned it was her body clearing out her system and gave it one more day. Absolute game changer. She started nursing better, sleeping better, and was overall a happier baby. Thank you Evivo!!
Brianne H.
Wisconsin
Evivo is awesome!
I have been raving and recommending it to all of my new Mommy friends ever since it improved my little guy's behavior in just a couple days of being on it. I started my son on it at 4 weeks old after being up with him for many nights while he was restless with gas and an upset stomach and would need gripe water, belly rubs, pumping of his legs and warm baths just to release painful gas and have a bowel movement. He also had bad baby acne and sensitive skin. Within two days of being on Evivo his skin was completely cleared up and he was not whining and squirming with gas pains in the night and early morning. I would also say that with my first child, I did not know about Evivo and listened to her suffer for many months with these issues and I also suffered by having to give up certain foods and alter my diet. Since my son started Evivo, I have not had to limit or cut out any specific foods and he seems fine with it.
Jaimi-Lyn S.
Connecticut
Happy Baby!
During the delivery, we received five rounds of antibiotics and I didn't think much of it. When I got home the experience was so much different than with my firstborn. She was irritable, had multiple bowel movements a day, seemed uncomfortable all the time and I just couldn't understand what was going on in her tummy. I was giving her breast milk after all! I felt like it was what was causing her agony. I tried switching to formula and it backlashed, she broke out in a serious rash with…a suspected cow milk allergy. I cut all dairy from my diet In order to keep breastfeeding her. My lactation consultant recommended that I try introducing some probiotics back into her system…considering that we went through many rounds of antibiotics during delivery. I noticed a huge difference in her bowel movements! I'm very happy I decided to try this and I will continue to use it as long as I need to and as long as she needs it.
Lissett C.
Nevada
Finally we can relax
We feel safe with Evivo. Our preemie was delivered via emergency c-section and spent 2 weeks on antibiotics. Evivo has truly helped this baby's wrecked guts and we believe it's continuing to do so. We feel good about that.
Julia F.
California
No more bloody stools, and no more crazy elimination diet!
My LO had bloody stools with gross blood every day since 3 weeks old, with no other symptoms – happy baby with healthy weight gain. The pediatrician suspected food protein intolerance and told me to eliminate problematic foods from my diet. By 3 months old, I was on a crazy elimination diet of no dairy, soy, egg, wheat, peanut, coconut, fish, shellfish, oats, rice, peppers, and all seasonings besides salt – still, nothing improved her situation. I was referred to a pediatric GI specialist who conducts probiotic research by my coworker, who recommended Evivo, as it contains the Bifidobacterium for populating the large intestine where she was showing inflammation. The change was obvious after only 2 days! No more blood and I've been able to slowly add all the foods back into my diet within 2 months!
Yaya L.
Texas
Love love love Evivo
My experience using Evivo was overall amazing! As a new mom, I didn't know how to help my little one. Then I was introduced to Evivo! I was leary at first, but I could notice a huge difference with my baby girl. I recommend Evivo and mention it to all the mommas I know! Thank you, Evivo, you have been a lifesaver!
Malynda W.
West Virginia
Great product
Wonderful experience. My daughter was born extremely early 3 months to be exact and has had terrible gut issues she is now 8 months old and we have been using evivo since the start when our nicu doctor recommended it to us and it's been a life changer!
Ashley R.
Illinois
Individual results may vary. Evivo is intended for infants consuming some HMO in their diet. If you have questions concerning your baby's health i.e allergies, immunocompromised, please consult with your physician before use.