The Evivo Recommender Program
Together, we can make a meaningful difference in the lives of many.
Let's transform infant health, together.
Become an Evivo Recommender today
As a trusted healthcare provider, you have the power to positively impact the health of your patients. By recommending Evivo infant probiotic, you can play a crucial role in supporting patient health and well-being.
Ensuring your success is our top priority
Our Recommender Program is designed for those passionate about Evivo's mission but prefer not to receive a commission.  To support your efforts to educate and spread awareness for Evivo, we provide:
Product samples
Parent coupons
Access to posters and brochures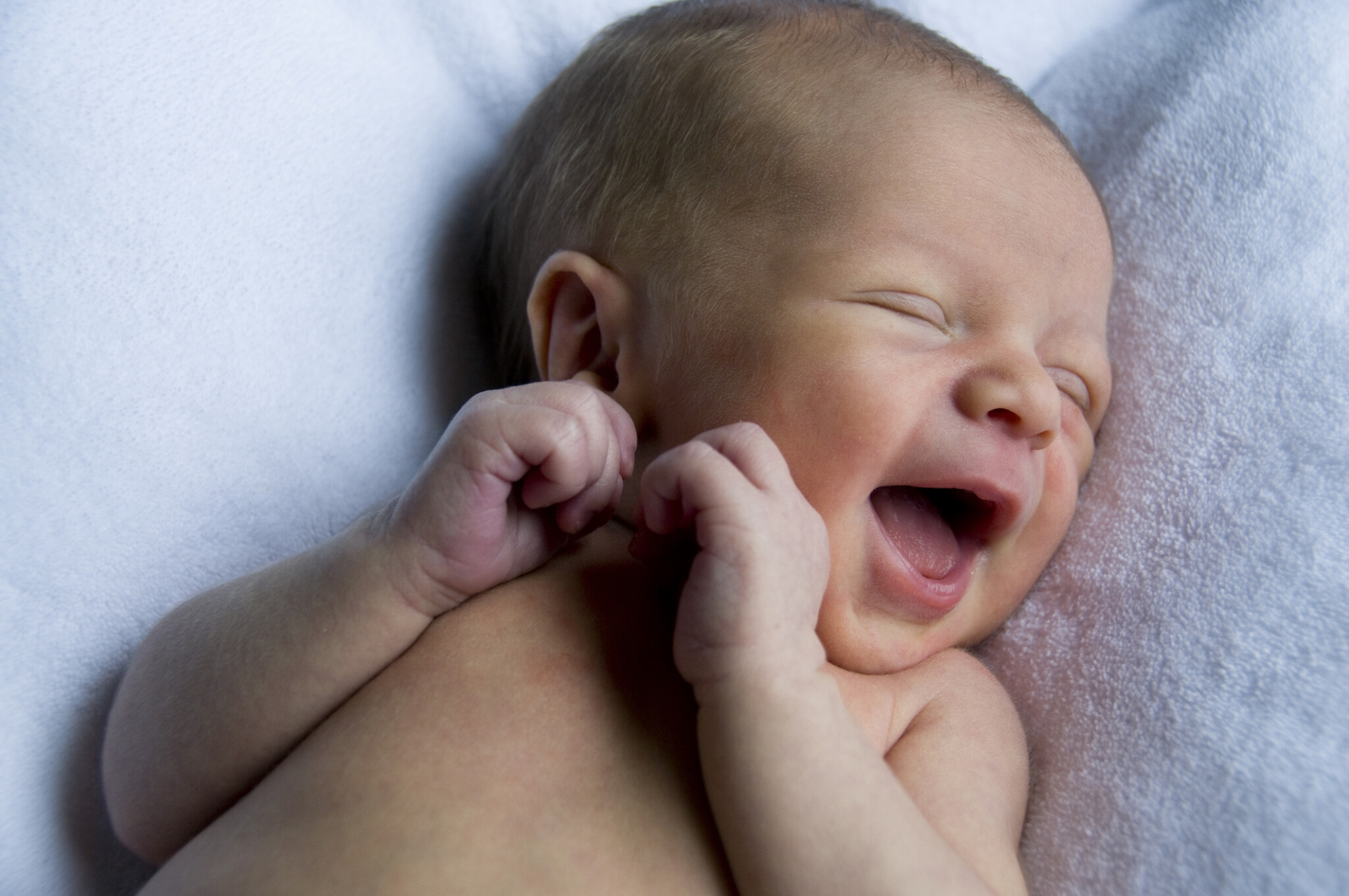 Join the recommender program today
We value your partnership and are committed to providing the highest quality products and support to help you achieve your patients' health goals. Thank you for considering Evivo as part of your patient care strategy.
Provide Evivo to your patients today
A daily probiotic powder for newborns fed any amount of breast milk to help establish a protective gut microbiome and support healthy immune function.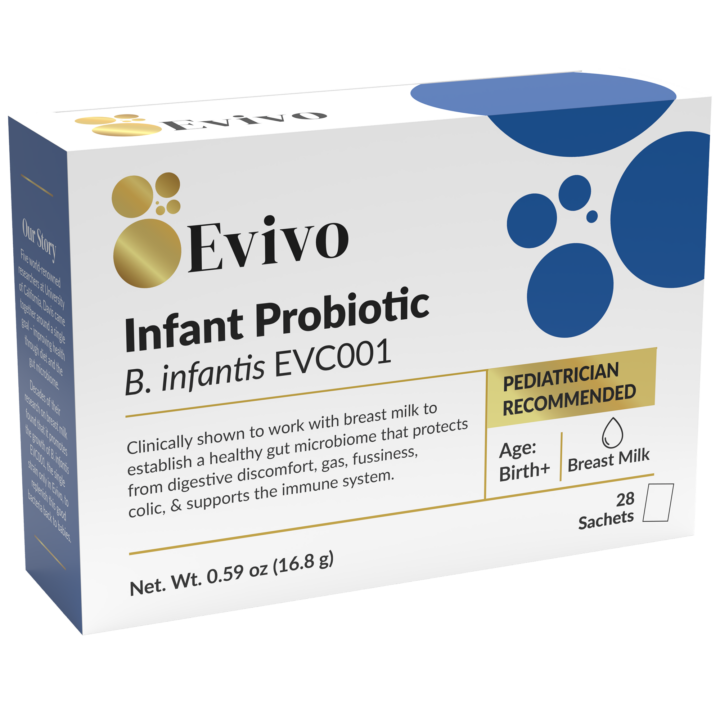 Evivo is clinically shown to:
Promote the growth of beneficial B. infantis EVC001 to establish a healthy gut microbiome 1
Persist and colonize 100% of babies gut microbiomes with the good bacteria B. infantis 
Convert breast milk HMOs into additional signals that help guide healthy immune function 4, 5, 6
Increases the growth of good bacteria which lowers the pH of baby's gut to help relieve diaper rash7
Research shows babies fed Evivo have:
Significant improvement in breast milk digestion 1, 6
Reduced colic-associated symptoms 7
Significantly less diaper rash 7
Better sleep within days 7
Clean Label Project certified. Safe & well tolerated by infants. 
How does Evivo work with breast milk to become one of the best probiotics for breastfed babies?
See our documented mechanism of action.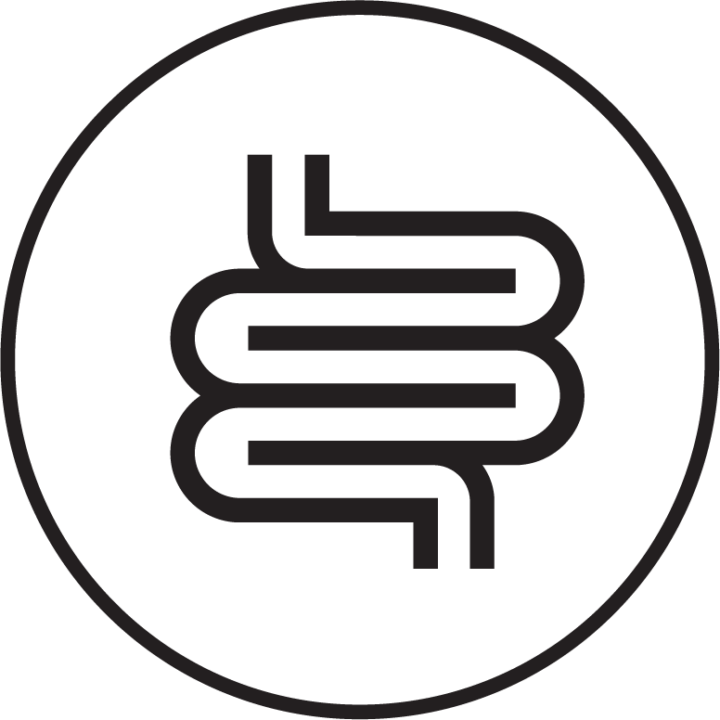 Capture
B. infantis EVC001 uniquely captures Human Milk Oligosaccharides (HMOs) found in breast milk, helping infants maximize nutrition from breast milk.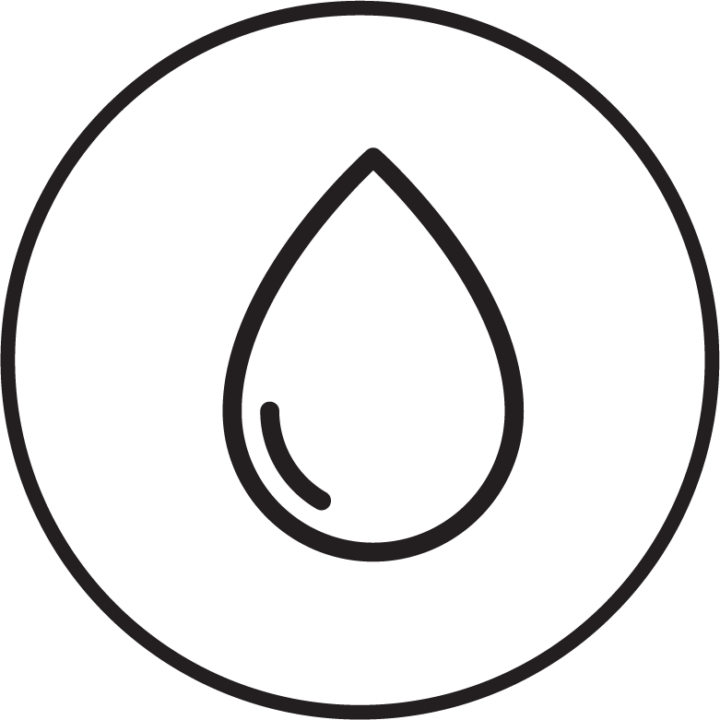 Consume
B. infantis EVC001 then consumes HMOs to colonize, or to replicate, establish, and persist, in the gut to help reduce colic and digestive discomfort, protecting baby from the inside out.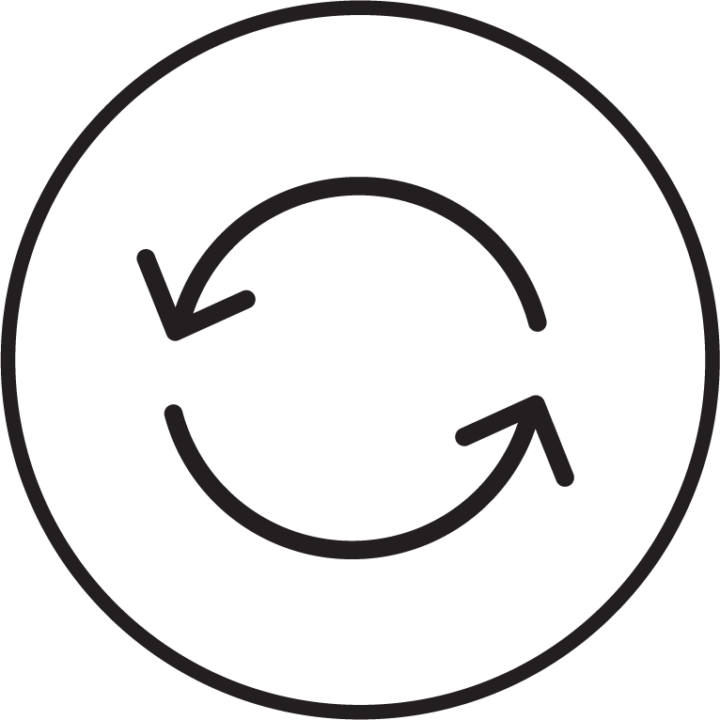 Convert
Finally, B. infantis EVC001 converts HMOs into key signaling molecules that help support a healthy gut environment and immune system 4, 5, 6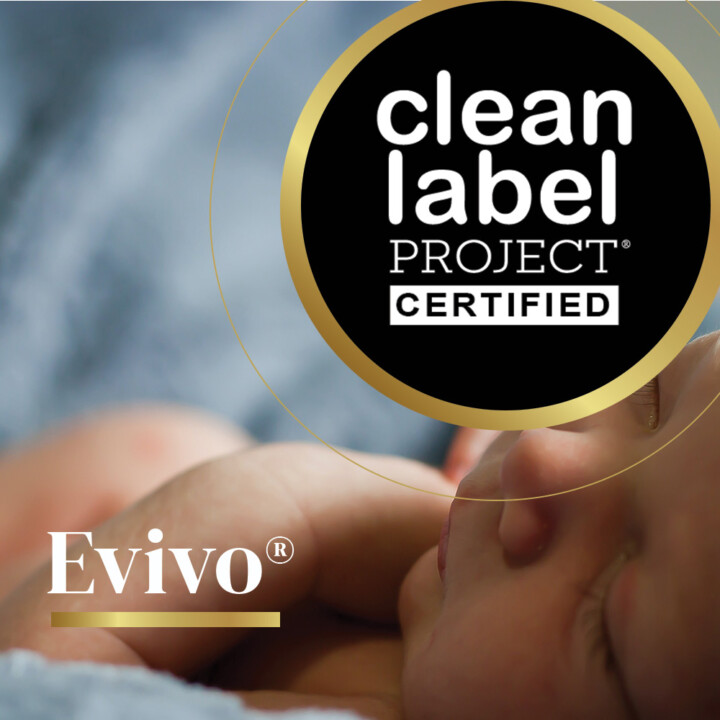 Evivo is Clean Label Project Certified
Clean Label Project is a national nonprofit committed to transparency in food and consumer product labeling. The organization runs lab tests on hundreds of products and awards those that surpass standard manufacturing regulations. Evivo's probiotic powder for breastfeeding newborns passed the testing and received certifications for Clean Label Project.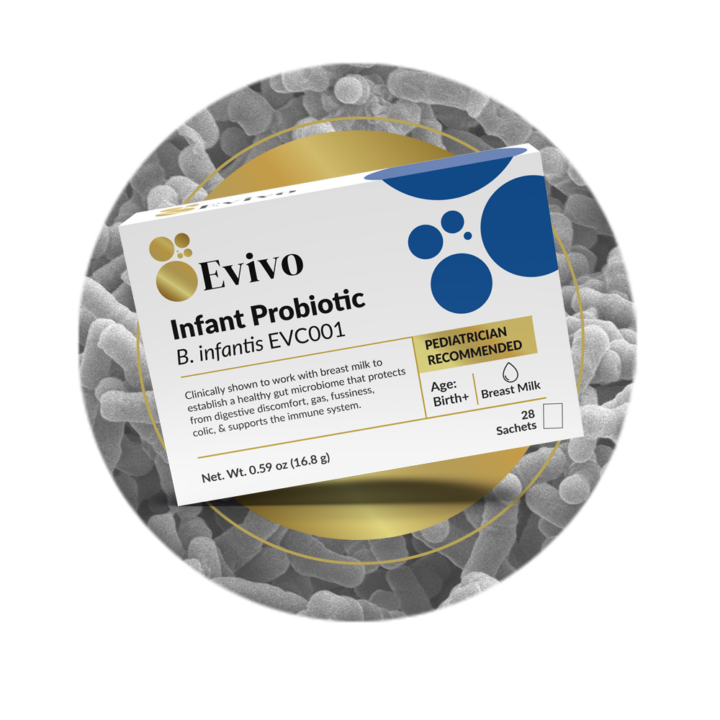 Best-in-Class Product Standards
Evivo products maintain high quality standards for product testing, manufacturing, packaging, and distribution:
Third-party testing ensures CFU (colony forming units) count and purity
Each manufacturing batch includes a Certificate of Conformance
All packaging is BPA free and protects Evivo from moisture, light, and oxygen
How much Evivo probiotics should I give my baby?
Since each baby is unique, you can choose the best way to feed Evivo. What's most important is finding the method and consistency that works for you and your baby.
Recommended use:
Mix 1 sachet into breast milk, formula, or solids. Feed immediately. Discard leftovers.
The below table has suggested amounts to help with consistency.
| Feeding method | Amount of breast milk or formula per sachet |
| --- | --- |
| Spoon, oral syringe, or medicine dispenser pacifier | 1 tsp (approx. 5 mL) |
| Directly from finger, nipple, or pacifier | 5-10 drops (for paste) |
| Bottle | Single feeding amount or 2 oz |
Immunocompromised or baby with known allergies? Please consult your physician before using Evivo.
Feeding tips
Give Evivo at the start of a feeding, so baby is likely to swallow more of it.
It's ok if baby doesn't finish everything during a single feeding, still discard the rest.
For best results, mix with room temperature or warm breast milk or formula. Some sediment is expected.
Hold or sit baby semi-upright, supporting the upper back and neck – just as if feeding a bottle. Don't tip head back – this can make it harder to swallow.
For infants who can't tolerate a 3 – 5 ml volume in one feeding, consider making the thin paste.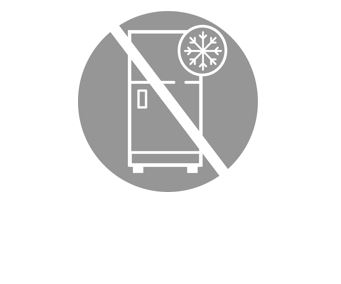 Store at room temperature
Evivo is safe to store at room temperature. No refrigeration required.
Each sachet is specially designed to protect against temperature fluctuations, air, moisture, and light.  Keep Evivo on the counter, in the pantry, or in the diaper bag.
Highly rated by healthcare professionals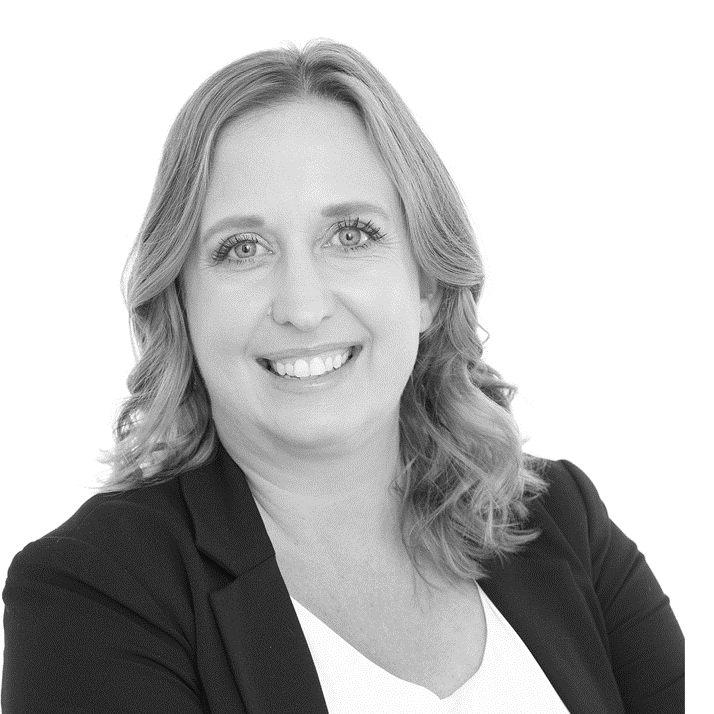 "I never thought I would leave bedside, but the science behind Evivo really intrigued me. The more I learned about it, and the more I saw actual benefits in babies, the more I knew I had to be involved in this mission to get B. infantis back into babies everywhere. I love that it is so simple and yet the impacts can have such potential to change baby's lives for better."
Carrie McGuckin
BSN, RNC-NIC
Director of Corporate Excellence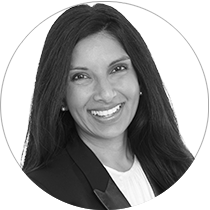 "The goal of infant probiotics is to set up the body for good health from the start. I specifically recommend Evivo to all newborns because all babies should have B. infantis in their GI tracts, helping them maximize breast milk and have good bacteria in their gut."
Payal Adhikari, MD
Pediatrician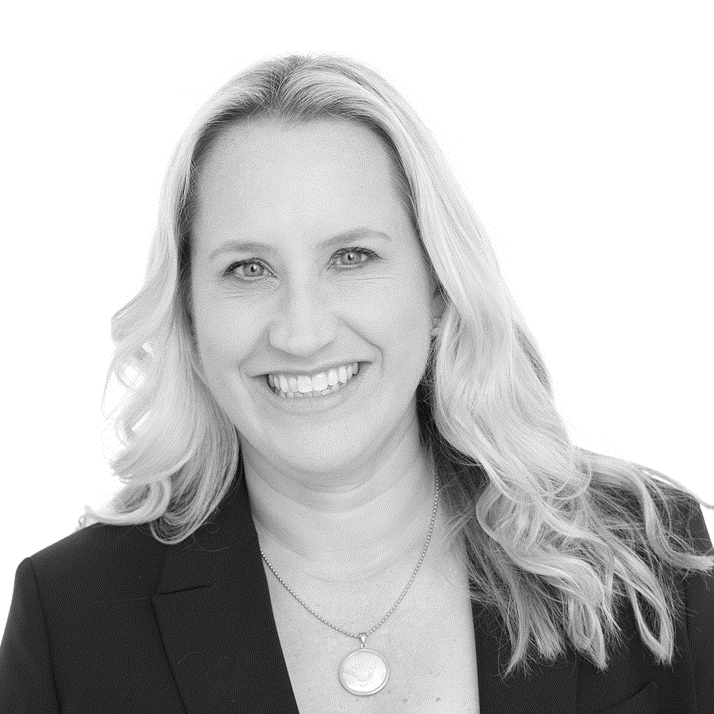 "I love that there's a simple solution that can help parents, especially in the newborn period which can be so stressful."
Jennifer Bragg, MD
Neonatologist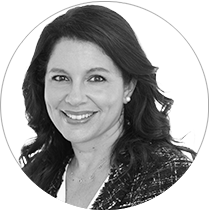 "I am passionate about Evivo because it has the ability to restore what nature intended for babies. When Evivo combines with breast milk in the baby's GI tract it creates a very protective environment, which leads to the colonization of good bacteria, improving gut health. "
Erin Qualter, MD
Neonatologist
Director, Clinical Implementation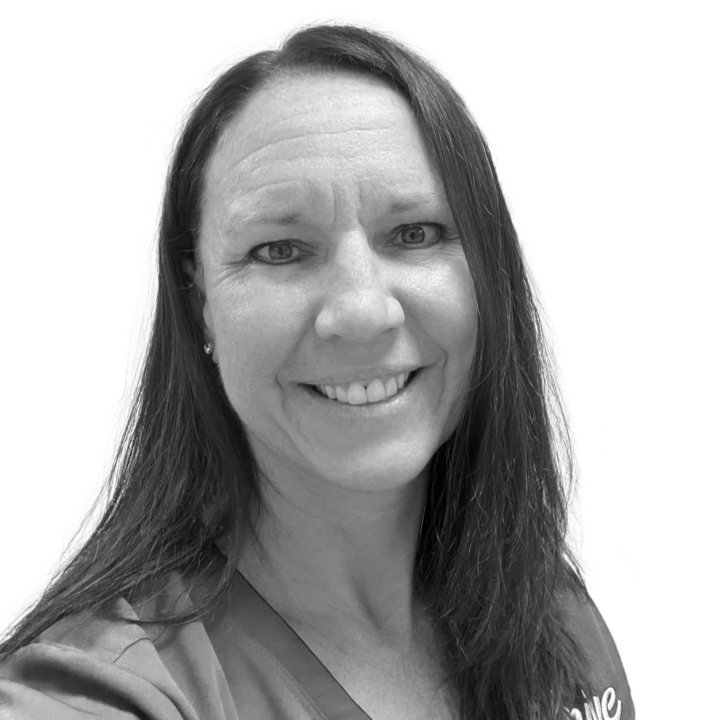 Thrive Pediatrics recommends Evivo to all their newborn breastfeeding infants. We know the importance of establishing a healthy gut from day one to help infants absorb all of the wonderful nutrients found in breastmilk. We have noticed that infants at our practice that are fed Evivo have less instances of gas, fussiness, and colic related symptoms. We believe in the importance of gut health and partnering with Evivo has helped our babies THRIVE. 
Dr. Deanne Miller
Owner/Pediatrician
Thrive Pediatrics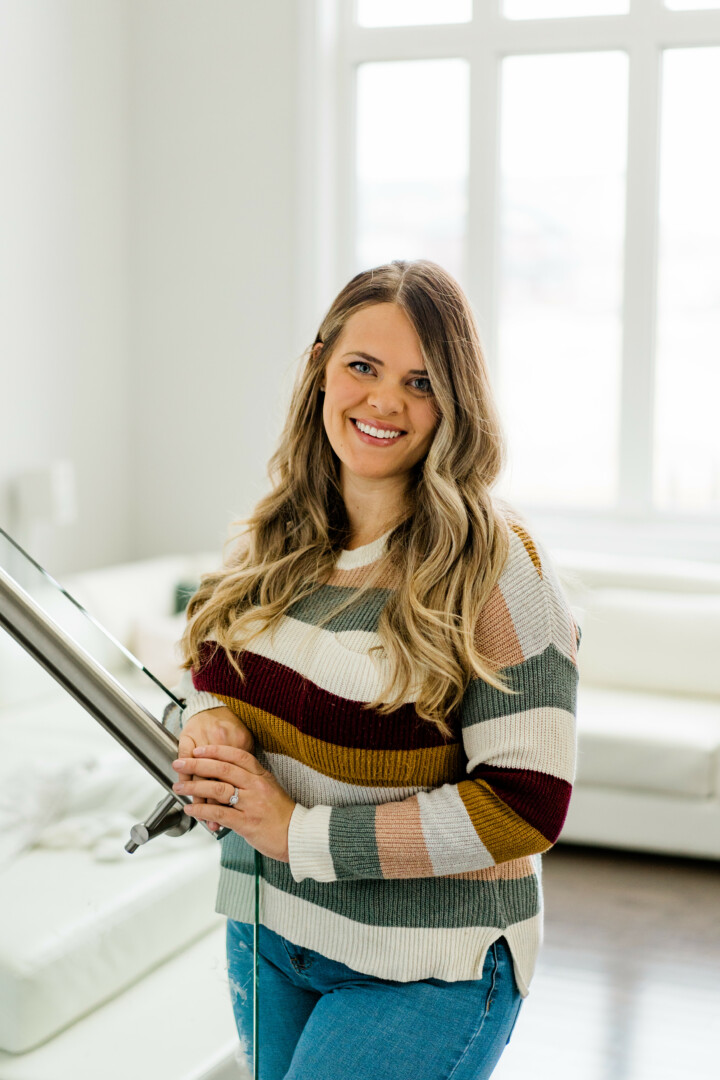 I've been giving my newborn baby Evivo for 2 months straight and have noticed a significant improvement in her skin, bowel movements, and sleep schedule. I was so satisfied with the results that I started giving my toddler and 5-year-old Evivo too. I feel confident knowing that their gut bacteria are healthy! As a sleep consultant, I highly recommend Evivo for every new parent!
Bailey Aulenbach
Sleep Consultant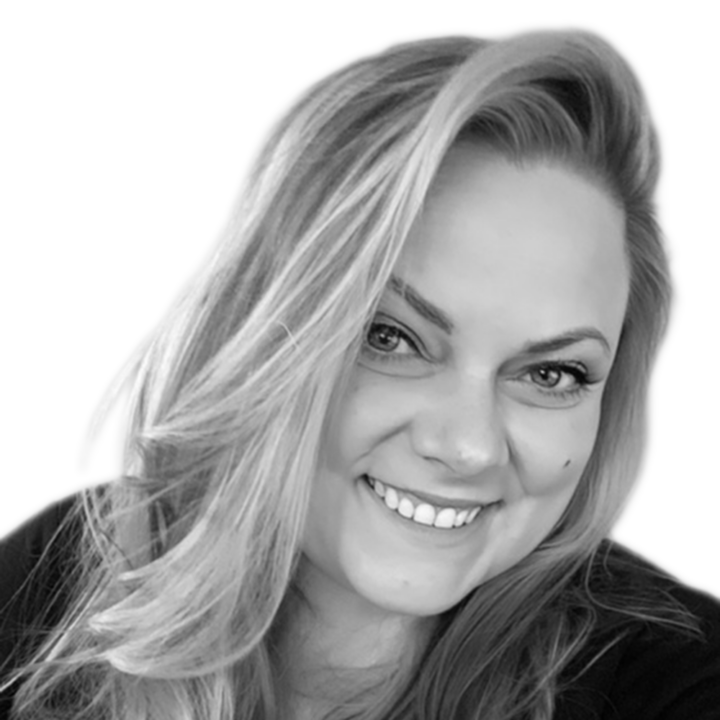 "Working with infants post discharge, prioritizing gut health is paramount. It affects not only our babies' growth trajectory and immunity but also helps babies regulate themselves and establish those beautiful sleep cycles we are always striving for. Evivo has helped many of my patients do just that, tolerate their feeds, sleep better, and meet their highest potential."
Monika Resenauer DNP, NNP-BC
Developmental Nurse Practitioner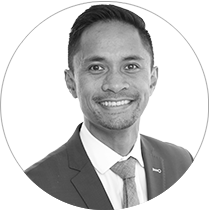 "Evivo and its role in supporting the infant gut microbiome is an example of thoughtfully harnessing the synergy between nature and our best understanding of the developing infant immune system to help support the growth of all babies."
Albert Antonio, DO
Neonatologist